Decaf Instant Tea Elixir
Regular price
Sale price
$23.00
Unit price
per
Sale
Sold out
Save 18% with the Fruit Tea Elixir Bundle
A classic black tea with vitality boosting superfoods and a touch of creaminess from real coconut. With 0g of sugar and no added sweeteners, preservatives or flavours, you can finally satisfy that craving, guilt-free!
This decaffeinated Coconut Milk Tea is fortified with the nourishing power of astragalus root, goji berries, and red jujube to create a blissful experience for your body and soul to enjoy any time of day. It's dissolvable for ultimate convenience and versatility - so you can enjoy it hot or cold with milk or even use it to boost a smoothie or chia seed pudding (40 cups)
Consult a health care practitioner/health care provider/health care professional/doctor/physician prior to use if you are pregnant, breastfeeding or have an autoimmune disorder.
65 grams | 2.3 oz
Share
How To Enjoy

Simply add 1/2 tsp of Instant Tea Elixir into 250ml of hot or cold water. Stir or shake to dissolve. For a sparkling treat, dissolve 1/2 tsp in a splash of still water and pour over carbonated water.

Use as an ingredient to recipes or experiment with concentration, milks, and fresh ingredients for your perfect elixir experience.
30 Day Happiness Guarantee

At Parch, we want you to have a harmonious, stress-free experience. That's why we offer you our Happiness Guarantee. If you don't love your order, let us know within 30 days of your order date and we will make it right.
View full details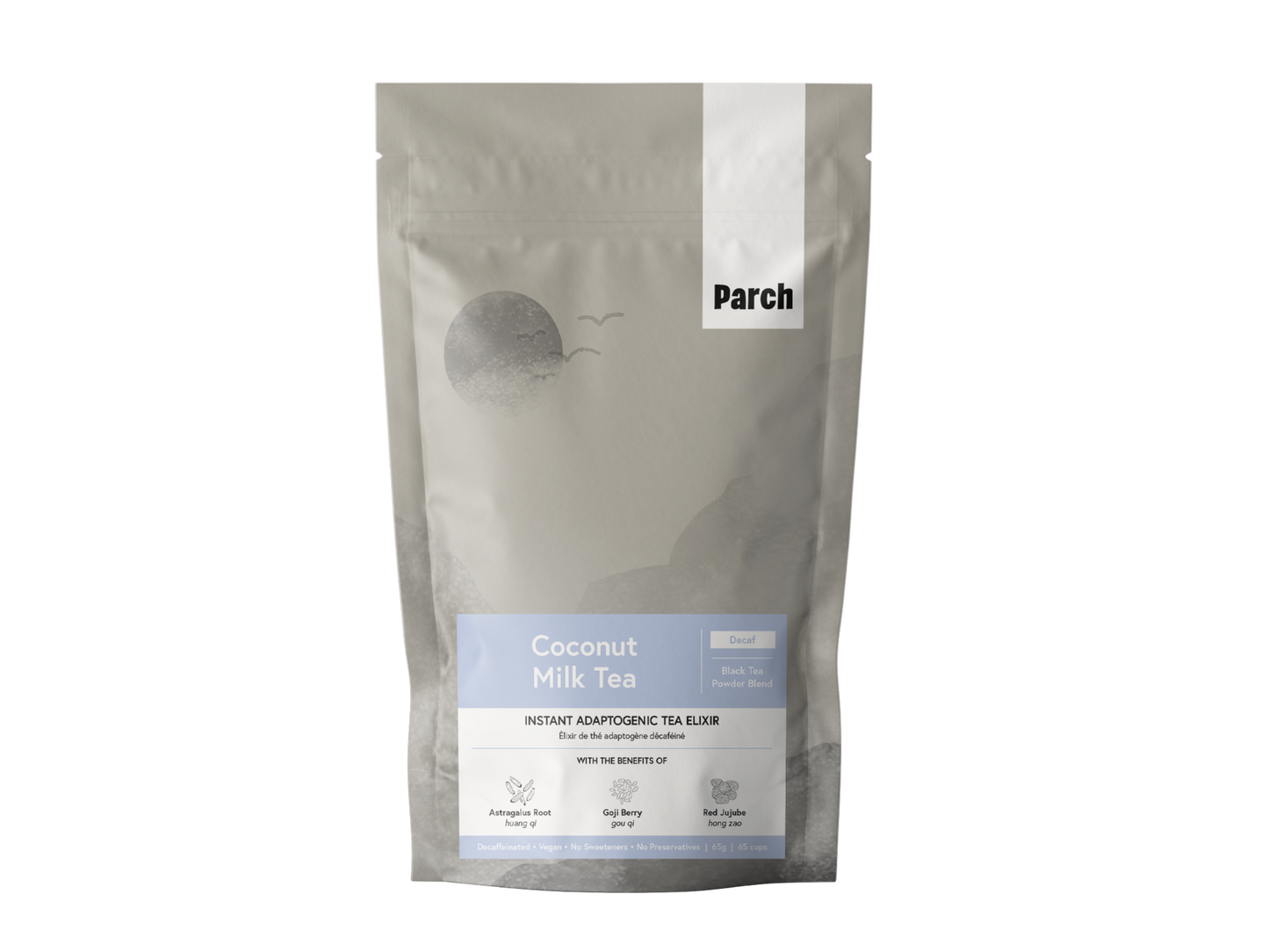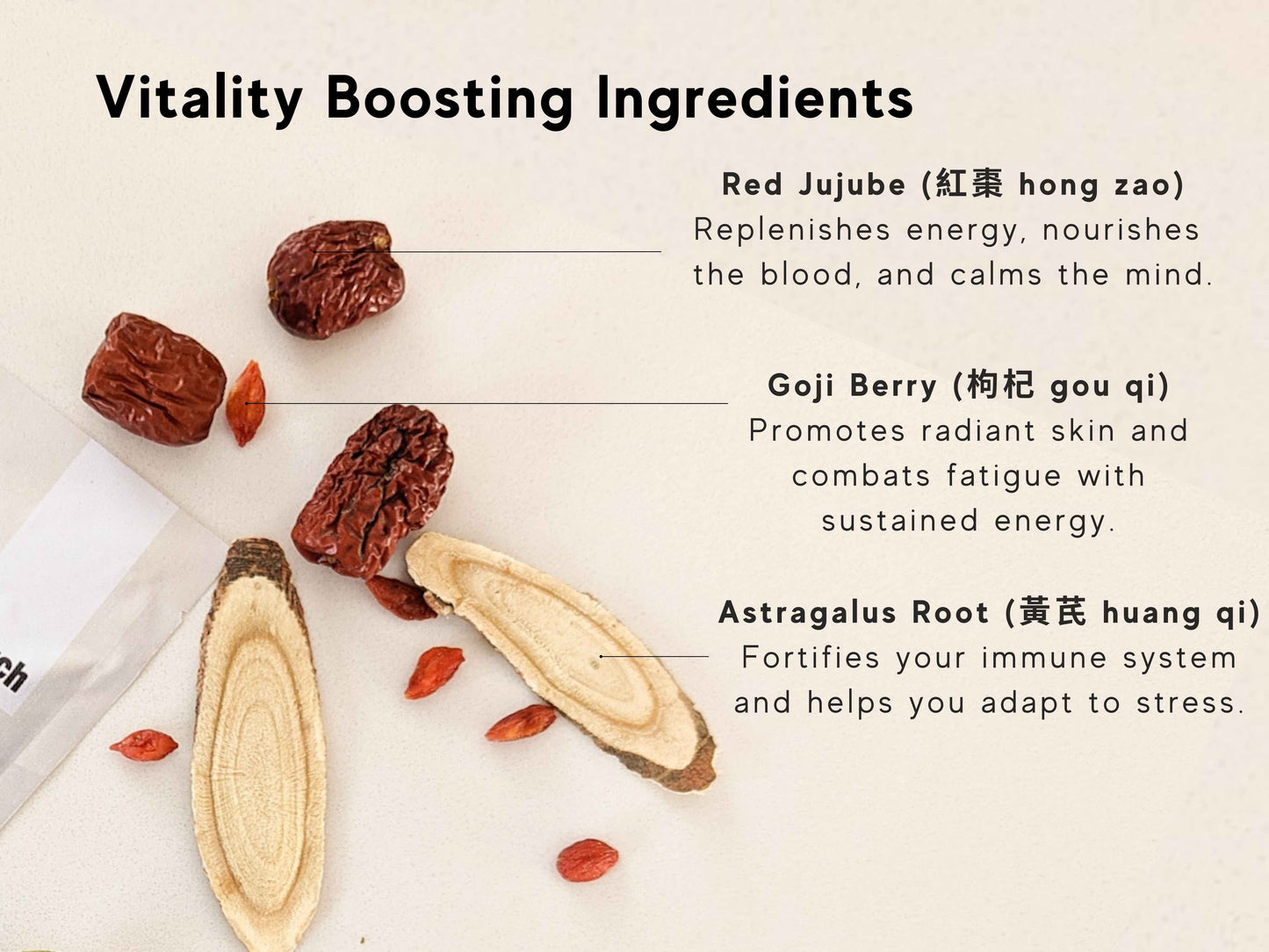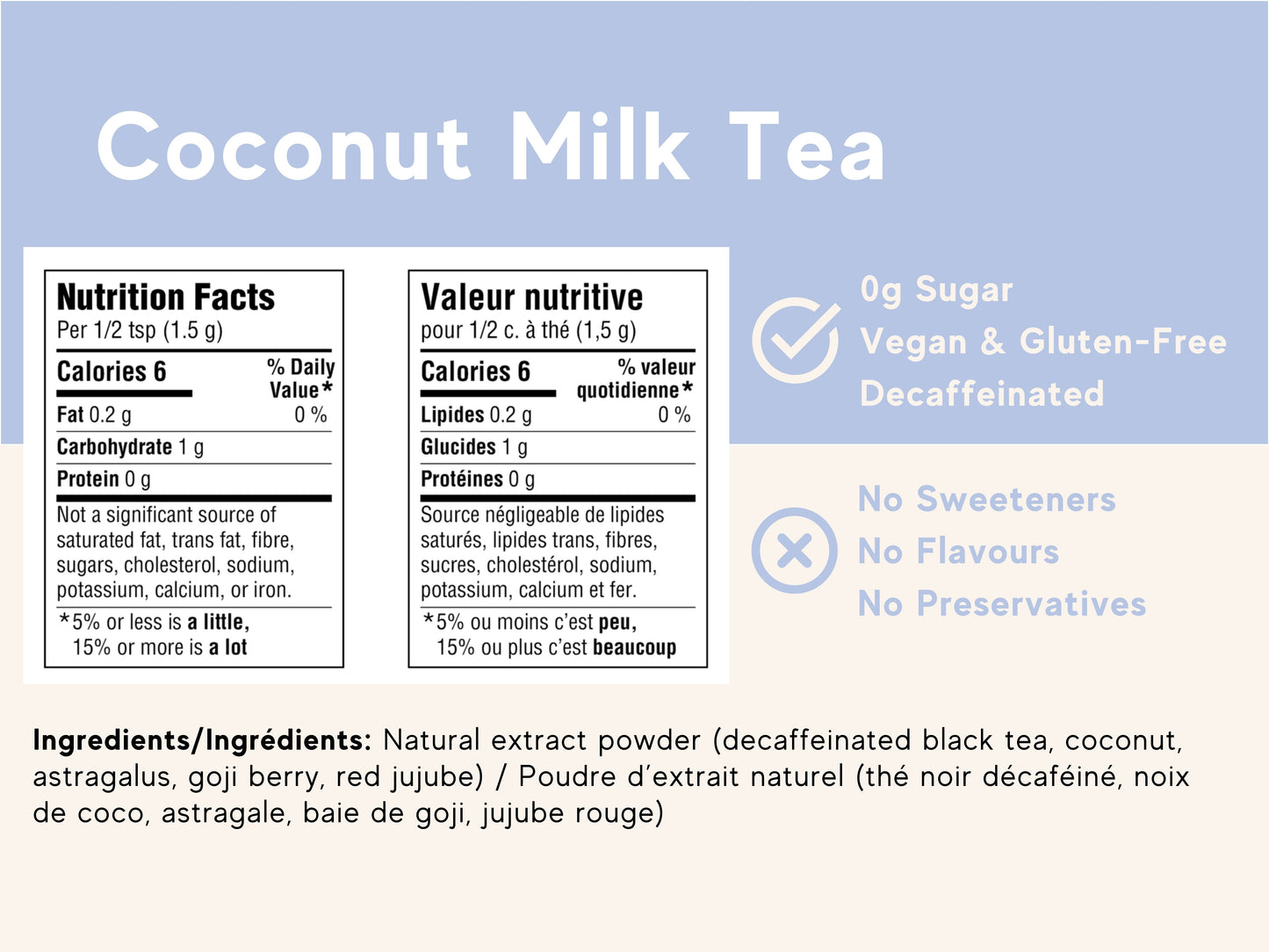 With Vitality Boosting Ingredients From Traditional Chinese Medicine
Astragalus Root

黃芪 huang qi

Fortifies your immune system and helps you adapt to stress.

Goji Berry

枸杞 gou qi

Promotes radiant skin and combats fatigue with sustained energy.

Red Jujube

紅棗 hong zao

Replenishes energy, nourishes the blood, and calms the mind.

Black Tea

Improves alertness and focus and fights inflammation and swelling.
Our difference is in our details.
Our Exceptional Quality

It is our priority to ensure that the quality and safety of our herbal products are unparalleled. Our premium herbs undergo rigorous authentication, testing, and inspection so you can be confident that you're getting the best of the best.
Our Mission

At Parch, we are on a journey with you to learn and connect with each other through traditions, identity and stories. We intentionally create products that express gratitude to our Chinese heritage and hope to spark cross-cultural curiosity, conversation, and appreciation.

By supporting charities that align with our mission, we actively contribute to building a more inclusive community.
Join Our Community
Sign up and be the first to know about new launches, promos, and other news!