Digestion Boosting Instant Tea Elixir
Regular price
Sale price
$23.00
Unit price
per
Sale
Sold out
Save 18% with the Traditional Elixir Bundle 
Discover the natural power of our digestion-boosting formula crafted with three key ingredients: Ginger, Hawthorn Berries, and Aged Tangerine Peel. Designed to ease discomfort and promote healthy digestion, this blend is perfect to enjoy after a delicious meal. (40 cups)
Consult a health care practitioner/health care provider/health care professional/doctor/physician prior to use if you are pregnant, breastfeeding or have an autoimmune disorder.

65 grams | 2.3 oz

Share
Tasting Notes

Spicy | Zesty

A bright, gingery blend balanced with a hint of citrus from the tangerine peel and hawthorn fruit.
How To Enjoy

Simply add 1/2 tsp of Instant Tea Elixir into 250ml of hot or cold water. Stir or shake to dissolve. For a sparkling treat, dissolve 1/2 tsp in a splash of still water and pour over carbonated water.

Use as an ingredient to recipes or experiment with concentration, milks, and fresh ingredients for your perfect elixir experience.
30 Day Happiness Guarantee

At Parch, we want you to have a harmonious, stress-free experience. That's why we offer you our Happiness Guarantee. If you don't love your order, let us know within 30 days of your order date and we will make it right.
View full details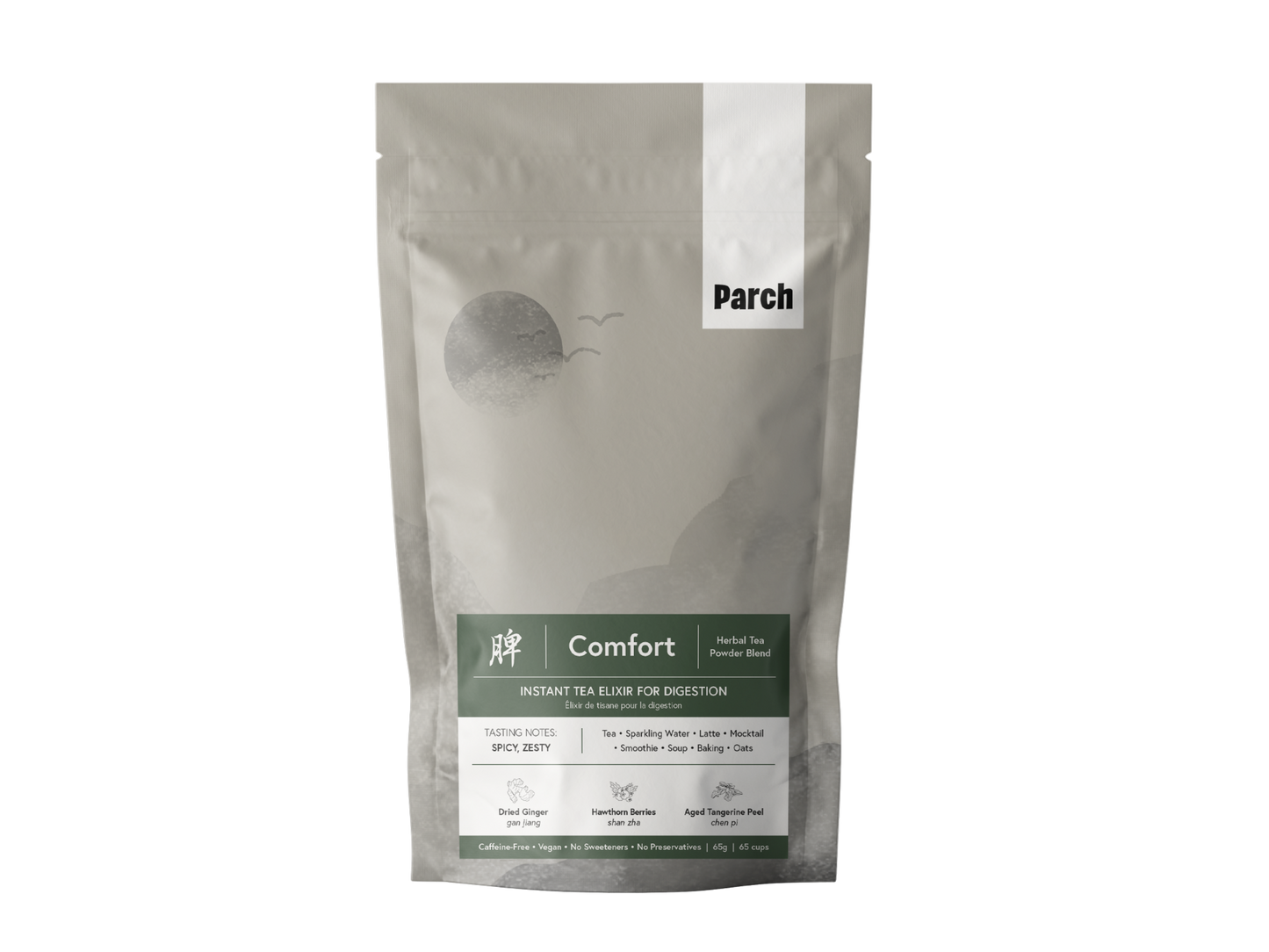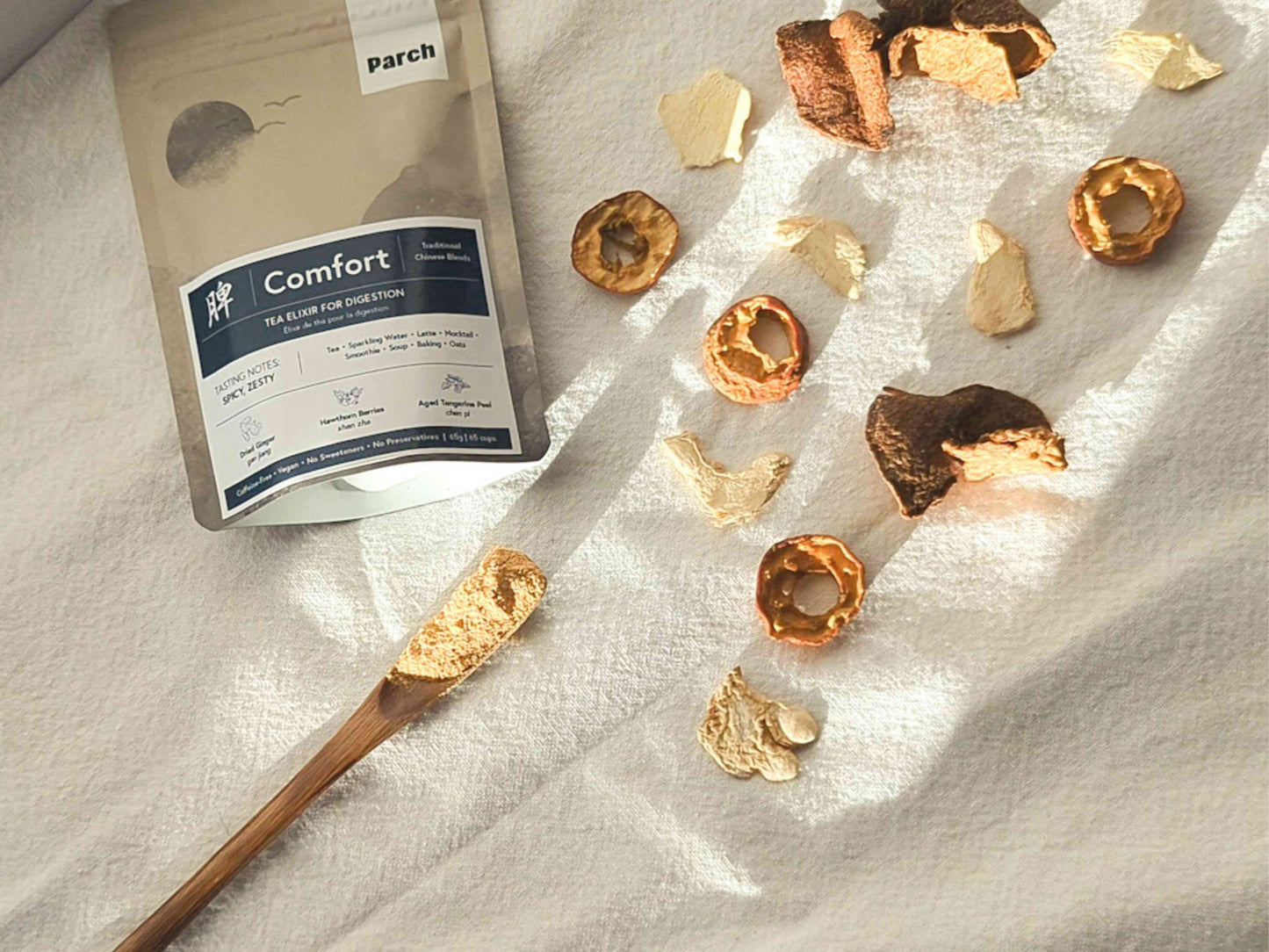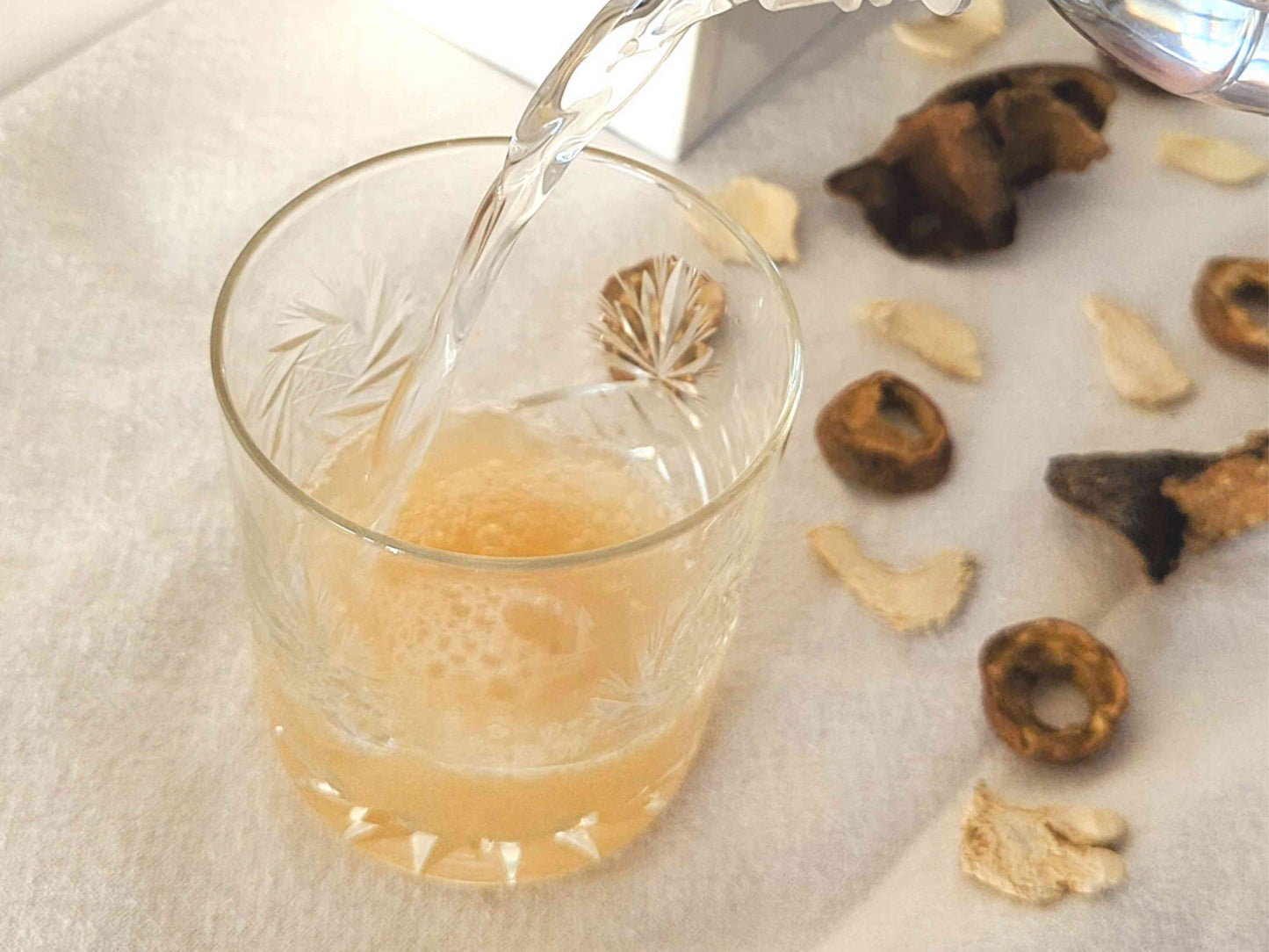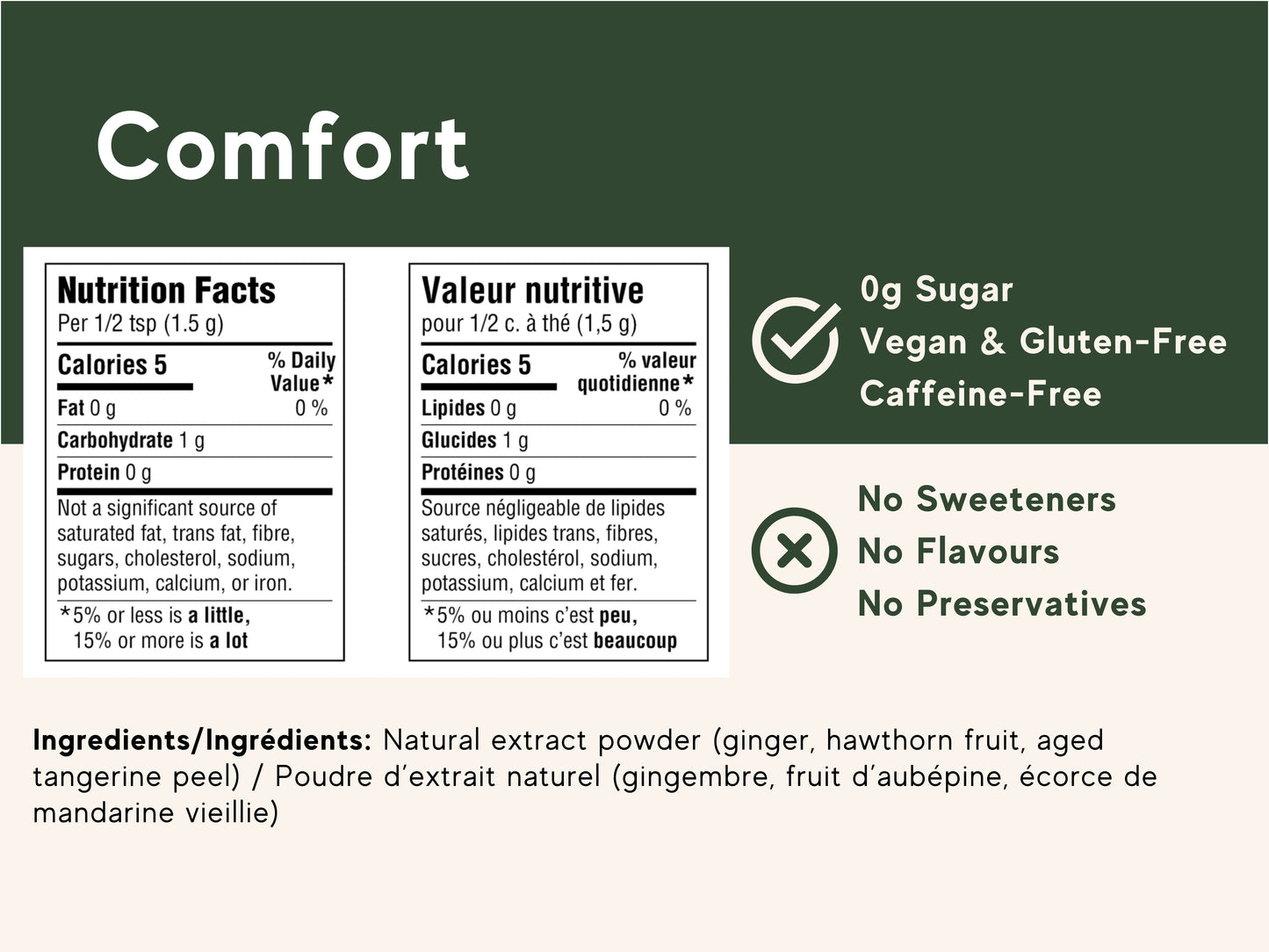 Digestion Boosting Ingredients from Traditional Chinese Medicine
Hawthorn Berry

山楂 shan zha

Tackles that heavy meal feeling by breaking down fatty foods, preventing that overly full sensation.

Aged Tangerine Peel

陳皮 chen pi

Regulates Qi (energy) flow, relieves bloating, and promotes a healthy appetite.

Dried Ginger

乾薑 gan jiang

Warms the digestive system to soothe indigestion, bloating, and nausea.
Our difference is in our details.
Our Exceptional Quality

It is our priority to ensure that the quality and safety of our herbal products are unparalleled. Our premium herbs undergo rigorous authentication, testing, and inspection so you can be confident that you're getting the best of the best.
Our Mission

At Parch, we are on a journey with you to learn and connect with each other through traditions, identity and stories. We intentionally create products that express gratitude to our Chinese heritage and hope to spark cross-cultural curiosity, conversation, and appreciation.

By supporting charities that align with our mission, we actively contribute to building a more inclusive community.
Warm comforting hug in a cup!
Great way to start or end the day - feels warm and calms my stomach. Enjoy having it early morning before the 1st cup of coffee - find it helps my stomach not feel the sometimes irritating effects of coffee on an empty stomach and helps ease digestive cramps or bloating after a big meal.
The best way to end the day!
Comfort has been a godsend for someone like me who has digestive issues and is naturally always cold (according to my acupuncturist). The ginger tea my acupuncturist recommended was far too spicy, while Comfort has a mild ginger taste that leaves a smile on my face, and my tummy's thankful!
Comfort truly lives up to its name, as it has become a part of my bedtime ritual. I highly recommend it! <3
Thank you so much for the review Nina! Your smile after drinking our tea means the world to us <3
My fav tea!
In the beginning, I wasn't sure about ginger tea, but now it's my go-to fave! :)
I like to drink mine with a bit of honey, and for cold weather it soooo comforting. This ginger tea is a great way to start the day! :)
Ginger Goodness
As a constant sufferer of acid reflux/heartburn, this ginger drink has been incredibly soothing to my tummy. I drank 3 cups of it on my first night which surprised me because I am not a massive fan of ginger. Definitely have not reached for the Alka seltzer as much as I have been drinking this elixir every other day. A definite try!
Thank you so much for your wonderful review May! We're so glad you're enjoying Comfort :)!
So fancy
I bought all three of the traditional blends and I've been sharing it with all my friends. Makes me feel so fancy when I serve them my "herbal waters" :)
Join Our Community
Sign up and be the first to know about new launches, promos, and other news!