Balancing Tea Elixir
Regular price
Sale price
$23.00
Unit price
per
Sale
Sold out
Save 18% with our Traditional Elixir Bundle 
Restore your body with this traditional Chinese herbal tea to help your body find its natural balance. Known as "liang cha" or "leung cha", this blend of prunella vulgaris, silverweed, licorice root, and red jujube embraces centuries of tradition to bring you modern-day comfort. Delicious hot or cold and ready instantly (40 cups)
Consult a health care practitioner/health care provider/health care professional/doctor/physician prior to use if you are pregnant, breastfeeding or have an autoimmune disorder.
65 grams | 2.3 oz
Share
How To Enjoy

Simply add 1/2 tsp of Instant Tea Elixir into 250ml of hot or cold water. Stir or shake to dissolve. For a sparkling treat, dissolve 1/2 tsp in a splash of still water and pour over carbonated water.

Use as an ingredient to recipes or experiment with concentration, milks, and fresh ingredients for your perfect elixir experience.
30 Day Happiness Guarantee

At Parch, we want you to have a harmonious, stress-free experience. That's why we offer you our Happiness Guarantee. If you don't love your order, let us know within 30 days of your order date and we will make it right.
View full details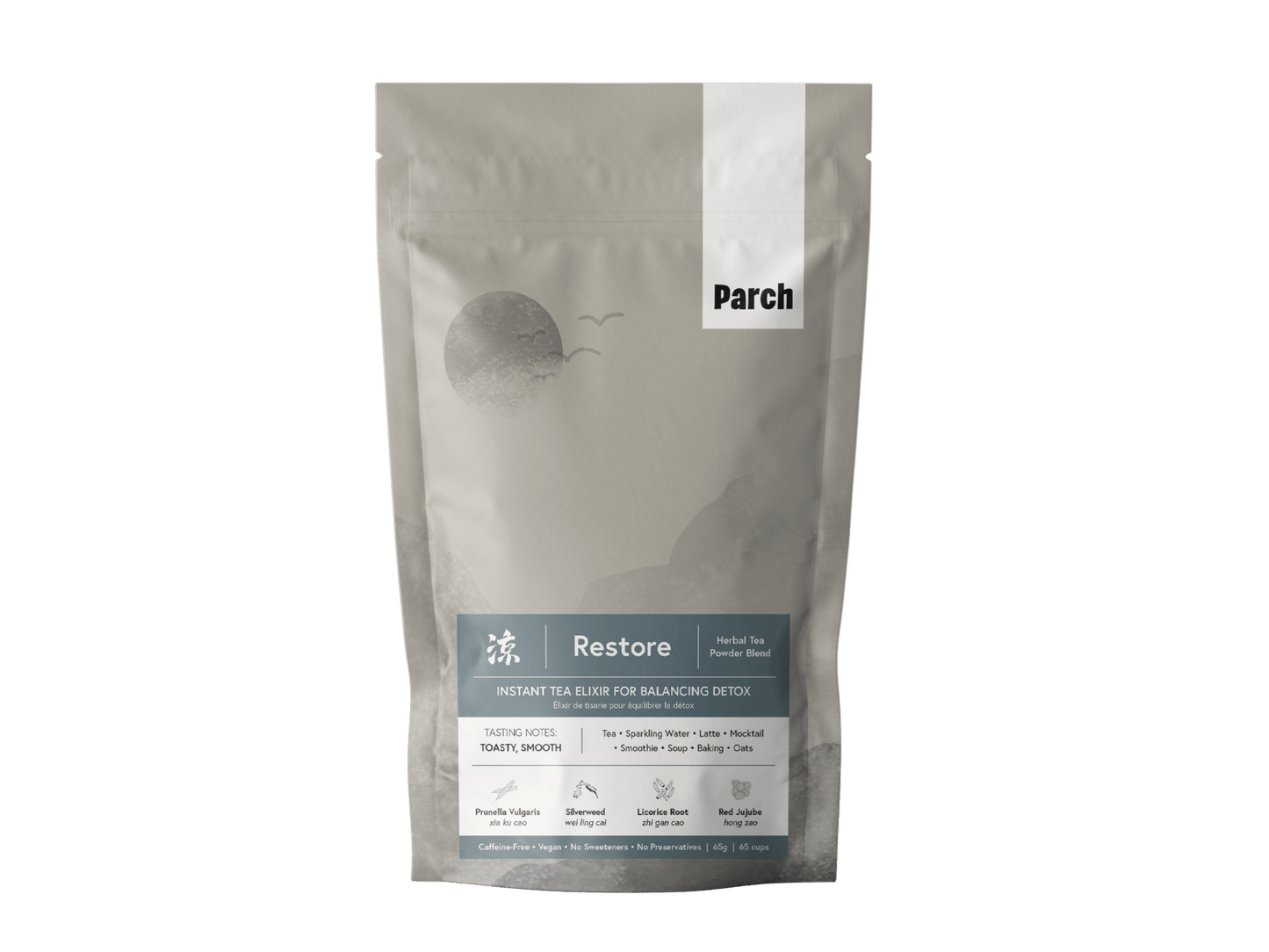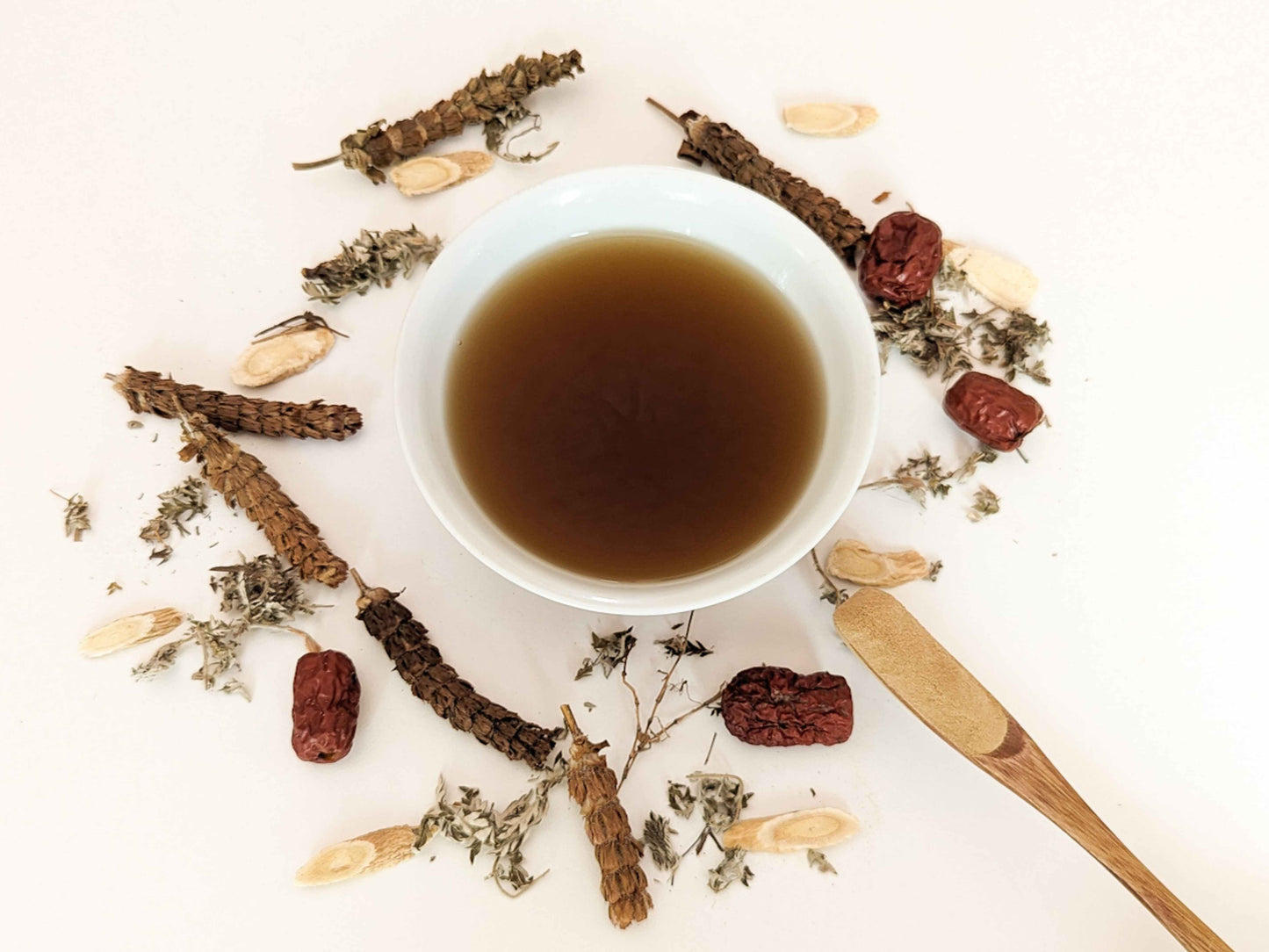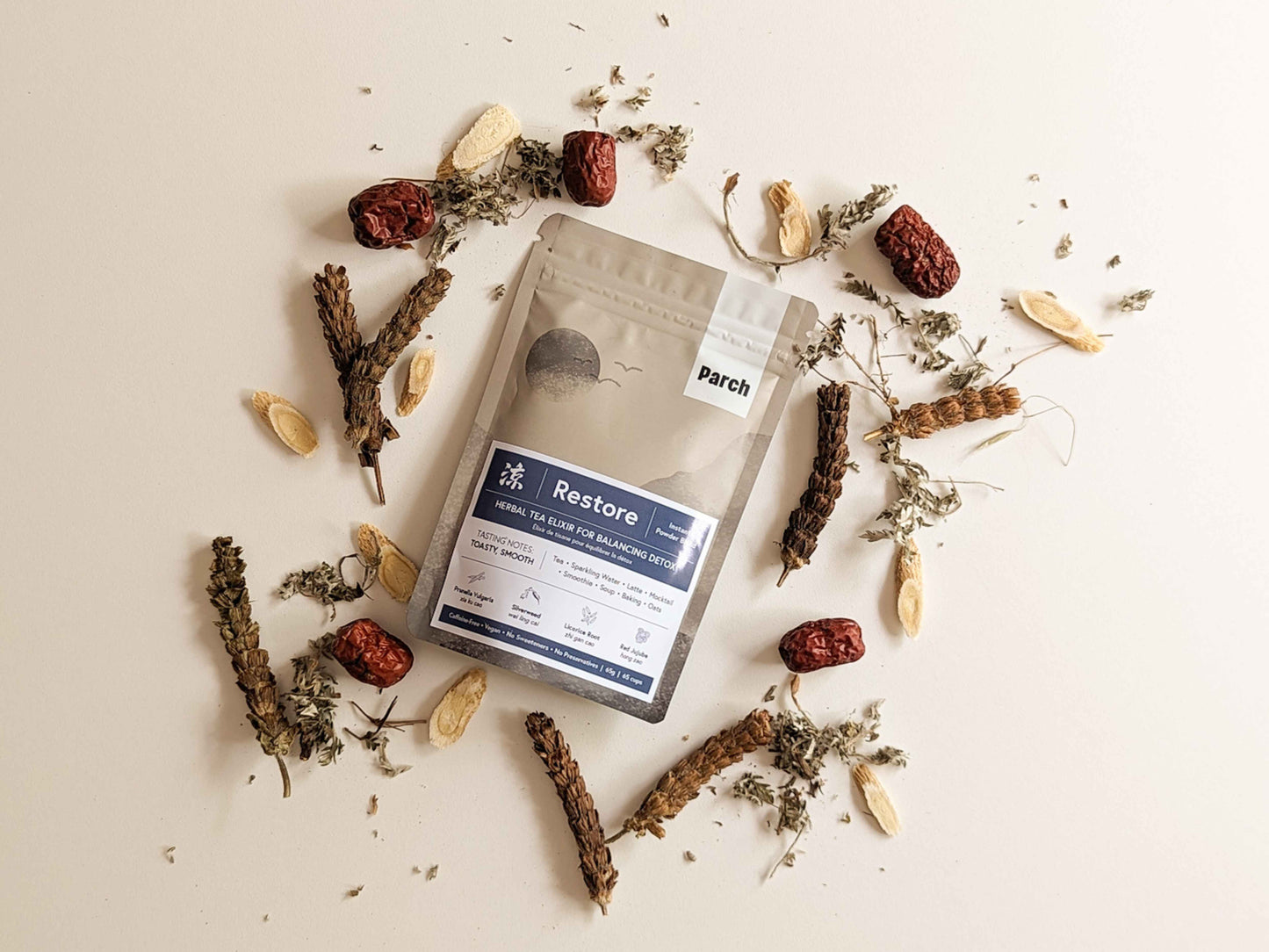 Balancing Ingredients from Traditional Chinese Medicine
Prunella Vulgaris

夏枯草 xia ku cao

Help soothe internal heat, promoting a balanced system and easing discomfort.

Silverweed

委陵菜 wei ling cai

Harmonizes internal heat, ensuring your body finds its equilibrium for an overall sense of well-being

Red Jujube

紅棗 hong zao

Restores inner harmony and reduces irritability.

Licorice Root

甘草 gan cao

Provides calmness and soothing comfort.
Our difference is in our details.
Our Exceptional Quality

It is our priority to ensure that the quality and safety of our herbal products are unparalleled. Our premium herbs undergo rigorous authentication, testing, and inspection so you can be confident that you're getting the best of the best.
Our Mission

At Parch, we are on a journey with you to learn and connect with each other through traditions, identity and stories. We intentionally create products that express gratitude to our Chinese heritage and hope to spark cross-cultural curiosity, conversation, and appreciation.

By supporting charities that align with our mission, we actively contribute to building a more inclusive community.
Refreshing!
Perfect refreshing tea for anytime of the day, very easy to make and fair price for all the portions you get out of it!
Tastes exactly like the Leung Cha my mom makes!
Its so convenient to have it in powder form without compromising in benefits! It tastes great and I can take it wherever I go! Its perfect after a greasy meal!!
Love!
We love having access to this "leung cha" at home. So easy to make and better than drinking other caffeinated or sugary drinks. We love "24 flavour leung cha" growing up so we wished this was more bitter and stronger like that. Hoping for a super strong one in the lineup soon. Thanks for making a great product!
Thank you for your positive review and for loving our 'leung cha.' ! Your feedback is noted for as we expand our product line up :)!
Join Our Community
Sign up and be the first to know about new launches, promos, and other news!